Archives & Records Center
Quick Links
*Mission* *Collection Scope* *Usage Guidelines* *Available Resources* *Internships* *The Carl Taylor Photographic Negative Collection *
---
New Winter hours for the Record Center:
Winter hours for the Jasper County Record Center will be 9:00 a.m. until 4:00 p.m. Tuesday, Wednesday and Thursday.
Closed Monday and Friday. This is effective Monday, January 8, 2017
---
The Jasper County Records Center was established to preserve and promote the history, culture, and activities of Jasper County and southwest Missouri through the collection and preservation of historical materials. Access and use of the research materials are open to everyone. We welcome and encourage students, researchers, and members of the local community to visit and make use of the wealth of materials.
Staff and volunteers are available to consult with researchers to help plan their use of the collection's rare and unique resources, such as books, manuscripts, photographs, and other materials.
---
Considered for inclusion in the collection are print and non-print materials, included but not limited to, books, pamphlets, broadsides, newspapers, periodicals, photographs, manuscripts, maps, audio-visual materials, artworks, and government records. Priority is given to works about the southwest Missouri region or works about the area's inhabitants, past and present. Other materials considered for inclusion are items that are culturally or historically significant and items that document or broadly support an understanding of other materials held by the Jasper County Records Center.
The Director of the Jasper County Records Center will acquire appropriate items by indefinite loan or by donation whenever possible. Individuals interested in donating an item or collection to the Special Collections should contact the Director to discuss the potential transfer. An inventory or listing of items will be helpful in determining if the item or collection is appropriate for the Special Collections.
---
Guidelines for the use of Special Collections Material
1. All patrons using the Records Center will be asked to sign a visitor guest book.
2. All items must be handled with care. Patrons will only use pencil or make notes on a laptop when working with Special Collections material. No pens are allowed. Writing on the materials is prohibited. Please do not fold, bend, or stack items on any of the materials.
3. All patrons must remain in the designated research area unless given explicit permission by Records Center staff.
4. No food, candy, or drinks of any kind in the archives area.
5. Records Center documents and items may not be taken from the archives or research area without permission.
6. It is possible to request photocopies and reproductions of materials held in the Special Collections when the copies can be produced without any damage to the materials, and it is permitted by United States copyright law. Records Center staff or volunteers will make all photocopies and digital reproductions.
7. The Jasper County Records Center provides access to materials for education, research, and personal enjoyment. Researchers assume the responsibility for abiding by the laws of libel, literary property rights, and copyright which may be involved with the use of materials.
8. Credit must be given to the Jasper County Records Center for materials used in completed papers or projects. All persons using these materials must correctly identify the source and not use the materials in ways that falsify or misrepresent the information they present.
9. Some of the collections held at the Jasper County Records Center may have restrictions on access. Collections may be restricted based on confidentiality, copyright, condition, or by donor request. Patrons requesting access to restricted materials must contact the person or agency imposing the restriction. Access to restricted collections cannot be granted without written authority.
10. Respect must be paid to all Records Center staff, interns, or volunteers. Inappropriate, disrespectful, or intolerant speech will not be tolerated and may be cause for removal.
---
Some of the materials at the Jasper County Records Center available for use include:
Probate Court Records
Circuit Court Records
Cemetery Records
Marriage Records
Rural School Records
Real Estate Records
Tax Records
Historic Photographs
Genealogical Materials
Historic Newspapers
Staff and volunteers are available to consult with researchers to help plan their use of the collection's resources. Photocopiers and digital scanners are also available for patron use.
---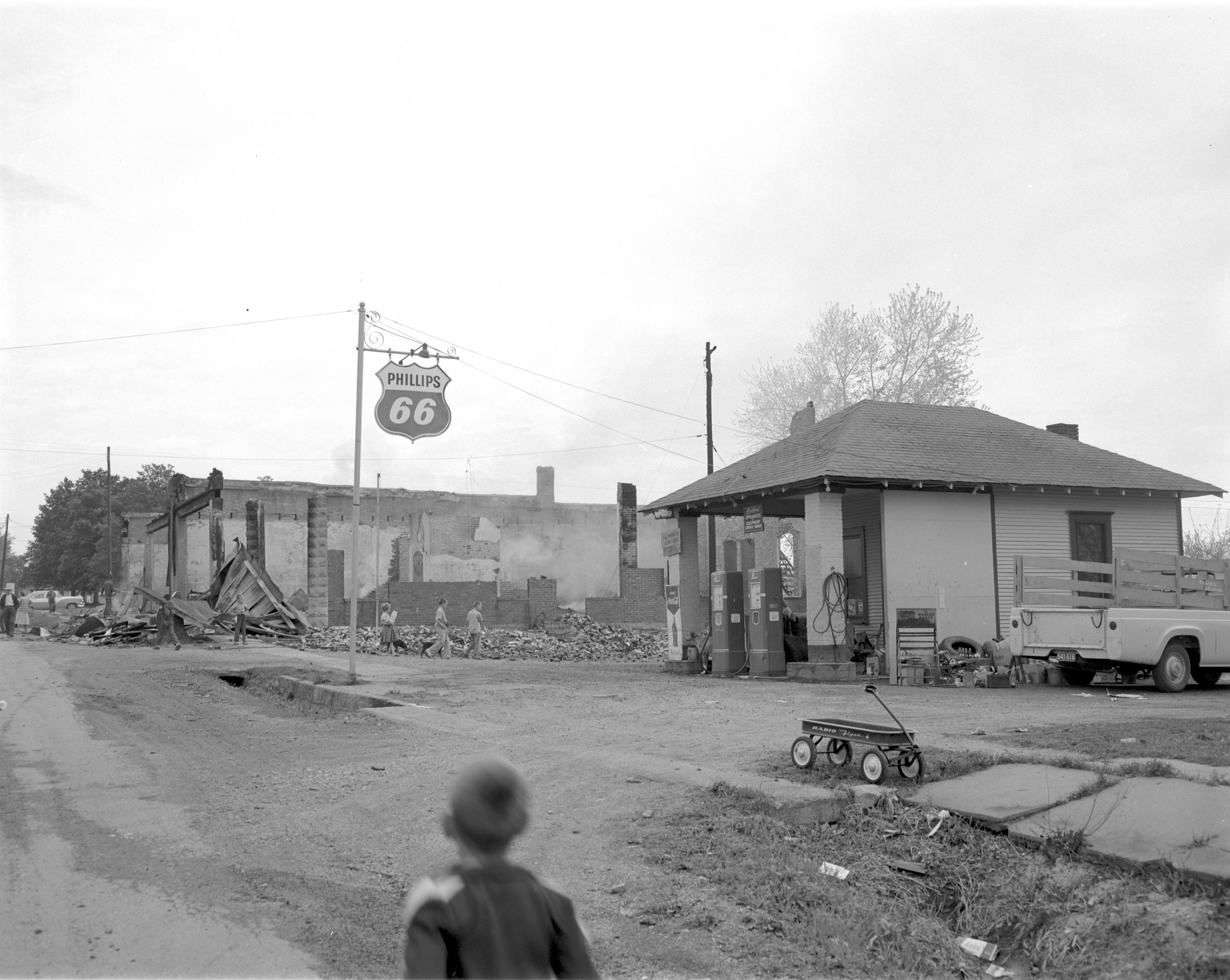 The Carl Taylor Photographic Negative Collection was created to showcase and exhibit images collected by the Jasper County Records Center as part of their Carl Taylor Digitization Project. Carl Taylor a former mayor, city councilman, photojournalist, and photographer in Carthage, Missouri, owned a commercial photography studio from 1955 to 1978. His complete collection of negatives (close to 100,000 total) encompasses everything from portraiture and the commemoration of special events, to scenes of everyday life and disturbing car crashes. As a whole, the collection gives you a fascinating view of life in rural and metropolitan southwest Missouri during mid-century America.
To view the collection, please visit http://carltaylorcollection.omeka.net/
---
Contact Information
Jasper County Records Center
125 Lincoln Street
Carthage, MO 64836
jascorecords@ecarthage.com
417-359-1100
Hours
Tuesday - Thursday
9AM to 4PM

Check us out on Facebook at https://www.facebook.com/jaspercountyrecordscenter/
---
View Larger Map
---