Marilyn Baugh- County Clerk
---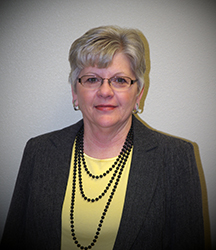 COUNTY CLERK RESPONSIBILITIES
• Maintains all County commission records.
• Chief election official.
• Maintains voter registration rolls.
• Trains poll workers.
• Registers candidates filing for office.
• Prints and distributes ballots.
• Certifies Election Results.
• Issues liquor licenses.
• Issues Notary commissions.
• Determines and certifies tax levy information.
---
BOE Information
---
Our Staff
Carthage County Clerks Office
Mary Lou Newman-Teel
Jody Kyte
Annie Golden

Carthage Election Office

Cindy Huckstep
Karalyle Flenniken
Patty Moss
Joplin County Clerk Office
Crystal Lees



Terri Dawald



Our Locations



Jasper County Courthouse


302 S Main St.
Room 102
Carthage, Mo. 64836
417-358-0416
Fax 417-358-0415



Elections office


Jasper County Courthouse
302 S. Main St.
Room 103
Carthage, Mo. 64836
417-358-0413
Fax 417-359-1297



Joplin Courts Building


601 S Pearl St.
Room 200
Joplin, Mo. 64801
417-625-4307
Fax 417-625-4308
---
Polling Locations and Voting Precints Map
View Larger Map